H.E. Gosok Rinpoche bestows Concise Lam Rim teaching and White Manjushri Jenang
Time:2018-06-26 13:16:37 Clicks: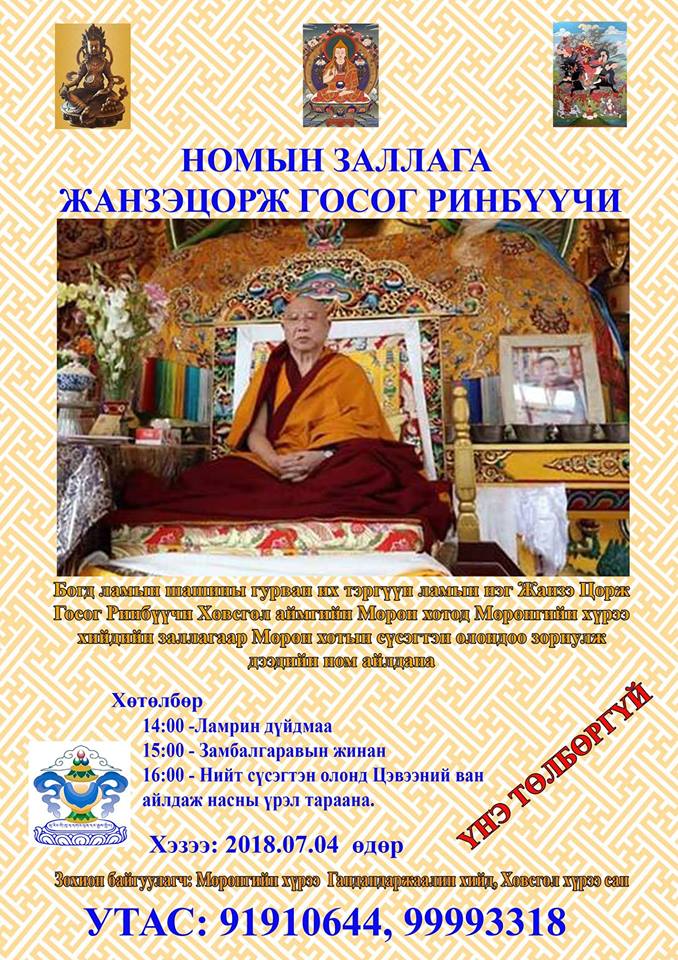 One of the three throne holders of Gelug School, H.E. Kyabje Jangtse Choeje Gosok Rinpoche will visit and bestow precious dharma teachings in Moron Huree Monastery in Moron City, Khovsgoi Province, Mongolia on July 04, 2018.
- 14:00 PM, teaching on Concise Lam Rim - The Brief Verses on Stages of the Path
- 15:00 PM, White Manjushri initiation (Jenang)
- 16:00 PM, Amitayus Buddha Initiation, with long life buddha nectar pills