[Announcement]H.E. Kyabje Gosok Rinpoche will bestow Yamantaka Major Empowerment
Time:2018-06-13 00:27:37 Clicks: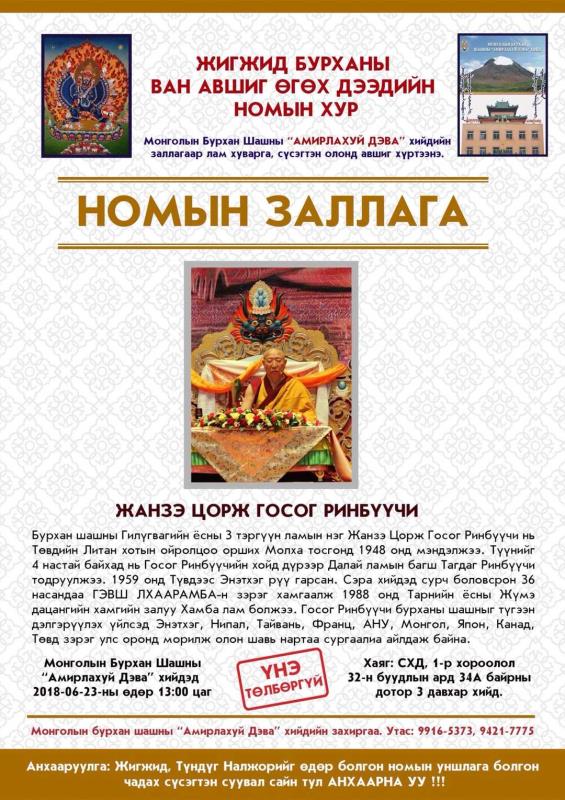 One of the three throne holders of Gelug School, H.E. Kyabje Jangtse Choeje Gosok Rinpoche will bestow Vajrabhairava/Yamantaka major empowerment in Amirlahui Deva Hiid Monastery in Mongolia on June 23, 2018, 13:00 PM. Students are recommended to practice Yamantaka Saddhana, and six session guru yoga daily upon completion of the empowerment.